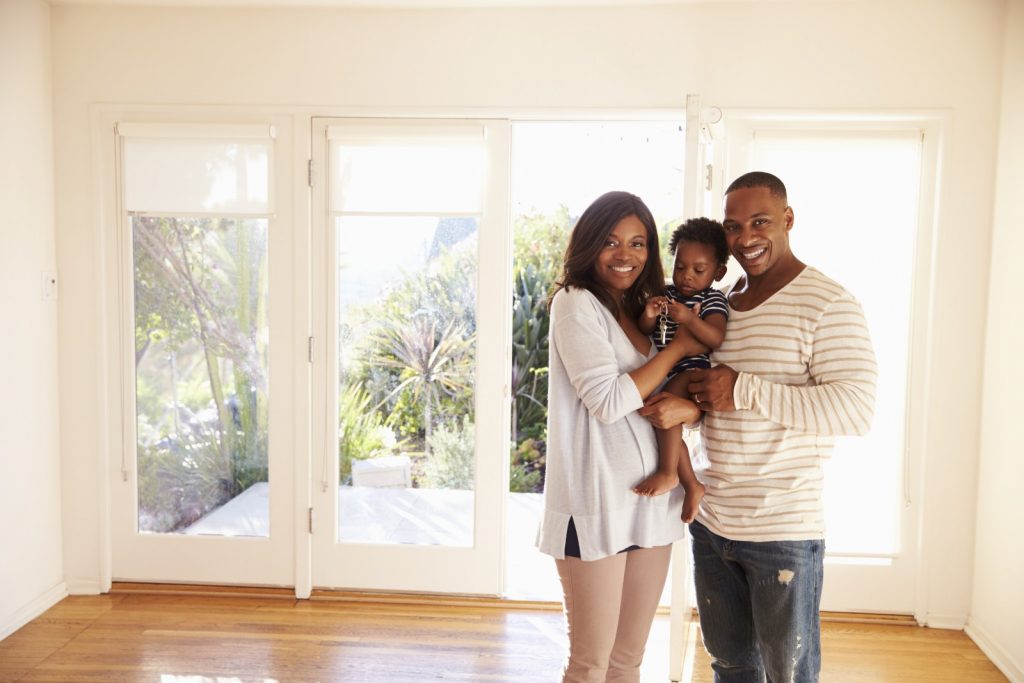 Buying your first home was a huge endeavor. Remember the research? The piles of paperwork to review and sign? The deadlines? (If you're a first-time buyer, check out the steps you can expect during the mortgage process.)
Although you're now a homeowner, get ready to relive all that stress and angst again to purchase a new home — with the added complexity of also having a home to sell. Whether you're at the start of this journey, or nearing its end, we hope this guide will help you feel ready and at ease.
Think About the Timing
In an ideal world, you'd sell your existing home and use the proceeds to help fund your new one. As we all know, things like buying and selling homes rarely go to plan.
So it's important to do some research about your local real estate market, both where you'll be selling and buying if they are different.
On the selling side, you'll want to understand how long comparable properties (comps) are sitting on the market — days on market or DOM. A lot of sellers make the mistake of entering the market too high and then having to drop their price several times before getting enough traffic for an offer. If you want to sell quickly, you'll need to price your home competitively. A real estate agent can help you find the best comps and make a pricing decision based on your move timeline.
On the buying side, research the neighborhoods you're interested in so you'll be ready to decide on a home once your current home is under contract.
You should also get ready to talk to lenders if you'll need a loan for the new-home purchase. You can start the lender search online on Zillow.
Contingency Offers
If you're both selling and buying, and will need proceeds from your home sale to fund your purchase, your offer may have to include a "sale and settlement contingency." This means that your offer on the new home is contingent on selling your existing home.
You should ask your real estate agent about the wisdom of making such an offer in your local market. Contingent offers are not as attractive to sellers as traditional (non-contingent) offers. In fact, sellers can consider other offers even after they've accepted your contingent offer. If they get a new offer that they like, you'll have a specified amount of time (generally 24-48 hours) to drop your contingency and agree to buy the home without conditions. If you're unwilling to do so, the seller can accept another offer and you're back at square one.
In hot real estate markets, where properties might stay on the market for days rather than weeks and buyers get into competitive bid situations, many sellers will hold out for traditional offers. Then they don't have to wait for their buyer to sell an existing house. They also may not want their home shown as being "under contract" with a contingent offer since that could discourage other buyers from viewing and making an offer on the home.
Applying for Your Loan
If your offer is accepted, it's time to apply for your mortgage. It's a good idea to get quotes from multiple lenders. You can use Zillow to request multiple quotes, anonymously or to find a local lender in your area.
To qualify you, the lender will add your current mortgage payments to your monthly debt to determine your debt-to-income ratio (DTI). This ratio compares your monthly recurring payments to your gross monthly income. Most lenders want your DTI at no more than 43 percent. You'll need to decide how much to put down, how much to finance, and the type of mortgage you need.
Options if Your Current Home is Still for Sale
In an ideal world, the sale of your current home will happen seamlessly along with the purchase of your new home. But in reality, these two steps don't always align. If you are hoping to buy before your current home sells, here are a few loan options that can help make the process smoother:
Another option if you're still looking for a new home after your current home sells is a rent-back arrangement. With a rent-back, the buyer agrees to "rent" your current home back to you so you can stay in place, usually 60-90 days.
To compensate the buyer, you may have to lower your home price, or agree to pay rent.
It's important to know that not all lenders allow a rent-back arrangement so be sure to find out if this is an option for you.
Ready, Set, Move
With a little preparation, it's possible to minimize the stress of buying and selling a home at the same time.
Research your market(s) and price your home to sell in your desired timeframe. Decide on whether or not you'd like to make a contingent offer and if not what loan options you'll want to explore with lenders.
Most of all, good luck with your move!
Source: https://www.zillow.com/mortgage-learning/what-to-expect-loan-process-buying-selling/